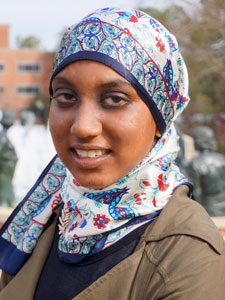 Inam Sakinah – Chair
Inam Sakinah is a junior Presidential Scholar double majoring in Biology and Interdisciplinary Social Sciences and aspiring to pursue an integrated medical and public policy career. Inam is the co-founder and director of CUSP, a student-led college readiness program targeting underserved high school students. Inam has also been deeply involved in both undergraduate social science and neuroscience research. Previously, Inam served on the Boards of the Student Council for Undergraduate Research and the Office of Governmental Affairs at FSU. Inam envisions a campus culture that recognizes the potential we have when we do more than accept or celebrate difference and instead, choose to harness our differences to make a difference.
---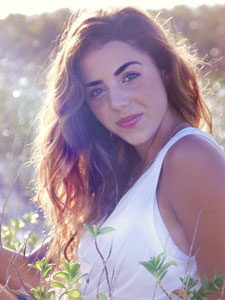 Gabbie Stratiotis – Vice Chair
Gabbie Stratiotis is a junior Nursing major pursuing a minor in Sociology. She is an active member of Chi Omega, one of the leading sororities in the Panhellenic community, and serves as its Dance Marathon Delegate. She also serves as campus ambassador with the company, Tailgate Creations. Gabbie is additionally immersed in undergraduate research with faculty at the Department of Sociology. A gifted musician, Gabbie performs musical gigs throughout Tallahassee as a guitarist and vocalist. Gabbie believes this endeavor is more than a campaign – it is a movement that she hopes will impact those on-campus who may never have interfaced with the words, diversity and inclusion, before.
---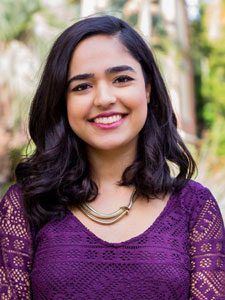 Rona Akbari
Rona Akbari is a senior studying Digital Media Production with a minor in Film Studies. Rona serves as Co-Editor-in-Chief of The Eggplant, FSU's satire outlet, and has previously interned with NPR's Generation Listen. She has also engaged with The Center for Leadership and Challenge as facilitator for its Student Leadership Seminar and as a Student Marketing Coordinator for its Multicultural Leadership Summit.
---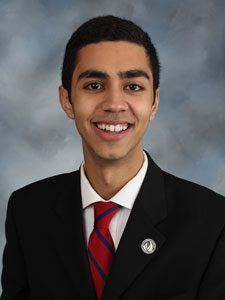 Sam Antoury
Sam Antoury is a junior majoring in public relations from Orlando, FL. Sam serves as the Secretary of Diversity and Inclusion for the Student Government Association. Sam is also a 2016 Orientation Leader and the Vice President of Public Relations for the Interfraternity Council. He is a proud brother of Phi Gamma Delta. Beyond formal involvement, Sam is also a member of the Center for Academic Retention and Enhancement and is actively engaged with The Center for Leadership and Social Change.
---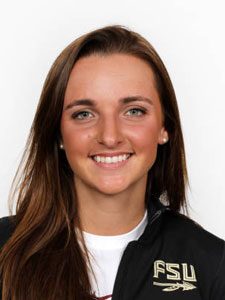 Bridget Blake
Bridget Blake is a senior majoring in Humanities with concentrations in Communications, English, and Art History and a minor in General Business. An Orlando native, she chose to attend Florida State to compete on both the Cross Country and Track teams. Bridget serves as the President of the Student Athlete Advisory Council and is a member on the Athletics Board. She is also involved with Women in Leadership Development (WILD) and the Fellowship of Christian Athletes (FCA).
---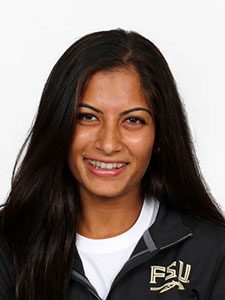 Fatema Jaffer
Fatema Jaffer is a sophomore majoring in Political Science and minoring in Communications. Fatema is a student athlete and is a member of both the Cross Country and Track and Field teams at FSU. She is also actively involved on-campus a member of the leadership council of the honors society, Phi Eta Sigma. She participates in the Women in Leadership Development program for student athletes and is a member of Sigma Alpha Pi, W.E.B Dubios, the Student Alumni Association and the Muslim Student Association.
---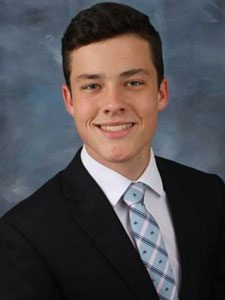 John Wilcox
John Wilcox is a junior majoring in Biological Sciences with a minor in Chemistry. John is a pre-medical student immersed in research and service. He holds executive positions within the Service Scholars Program and American Medical Student Association at FSU, while serving as an instructor for the Undergraduate Research Opportunities Program and a brother of Beta Theta Pi. As Type 1 Diabetic, John is passionate about endocrinology and has conducted extensive grant-funded diabetes research. John believes in instilling in all generations of FSU students the values of equality and respect.
---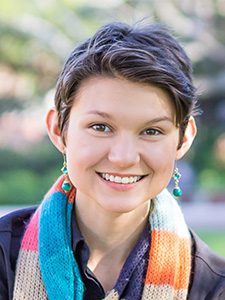 Taegan Dennis
Taegan is a sophomore studying International Affairs, Anthropology, and Humanities. Her experiences on the Internationole executive board and with PeaceJam Southeast have inspired her desire to work with cultural integration and social justice. She has also enjoyed FSU's performing arts culture, currently playing in the Andean music ensemble and having been a part of Campus orchestra, Swing Dance, and Tango clubs. She hopes to pursue graduate school for an interdisciplinary approach to peace and conflict transformation studies.
---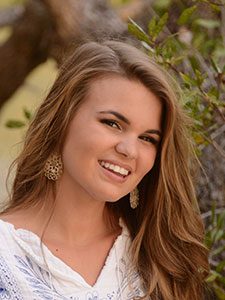 Ansley Saba
Ansley Saba is a sophomore double majoring in Studio Art and Media/Communication Studies. She is an active member of her sorority, Chi Omega, as well as Women in Business Club. Her whole life, she has been involved with the Life of Riley Foundation, raising money and spreading awareness for pediatric brain cancer. As one of the two social media coordinators for the Power of WE, Ansley aspires to create a collaborative social media presence that stimulates meaningful discussion.
 
---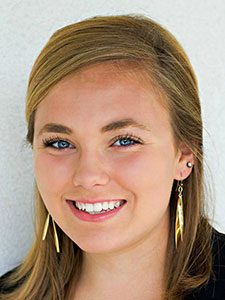 Tori Patton
Tori Patton is a junior pursuing a major in Media and Communication Studies, a minor in Spanish, as well as a Leadership Certificate. She currently serves as the Secretary of Community Affairs for the Student Government Association, and is an active member of the Panhellenic community. Tori is very engaged with Dance Marathon at FSU, as well as the Student Alumni Association, and studied abroad with FSU International Programs in Spain. She believes that the Power of WE will help students feel more connected to this university through connection with one another.
---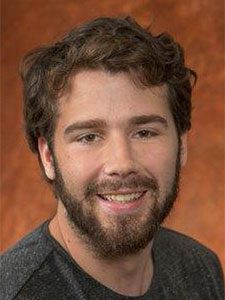 Edward Bonahue
Edward is a junior from Gainesville, Florida pursuing a double major in theatre and political science. He works as a University Ambassador and is a member of the Social Science Scholars Program. Additionally, He serves as a youth mentor for PeaceJam Southeast and has held internships with the Alachua County Courthouse, and the Education Department of the Hippodrome State Theatre. He's involved in the College Leadership Council for the College of Fine Arts and the theatrical community at FSU as an actor and director. In fall of 2016, Edward studied abroad at the FSU London Study Center. In the summers, Edward works with the nonprofit groups, We the People Theatre Arts initiative and YOPP Inc. in the city of Gainesville.
---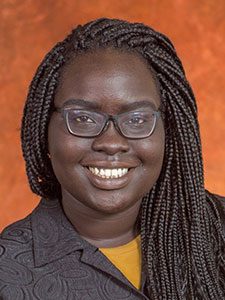 Akice Agwa
Akice Agwa is a first year student majoring in Sociology and International Affairs with the intent to minor in French and Arabic. Akice is a Service Scholar and actively involved with The Center for Leadership and Social Change in numerous ways such as being a coach and mentor for Peacejam Southeast and previously a participant in the Service Leadership Seminar. Additionally, Akice is candidate for 2017 Union Board. Akice was also a recipient of the 2017 Dr. Martin Luther King Jr. Book Stipend Scholarship. Akice is a first generation native born American citizen and because of this identity, she is passionate about working in the field of international work and learning about both her own culture and the cultures of others around her.
---
[Pat Shafer
Pat Shafer is a junior majoring in Public Relations, minoring in Editing, Writing and Media and pursuing a certificate in Leadership Studies. Pat currently serves as the Public Relations Coordinator for the Korean American Student Association (KASA). Pat is an active volunteer and member of several on-campus organizations, including Pride Student Union, Asian American Student Union and the FSU Middle East Studies Outreach Program. Previously, Pat co-managed a YouTube collaboration channel and interned at the Patricia and Phillip Frost Museum of Science in Miami, FL. Pat loves reading comics and supporting non-profit organizations through advocacy videos.
---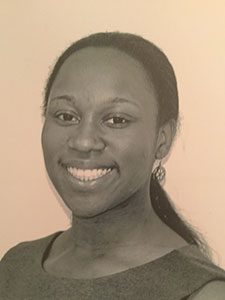 Leesa Newbon
Leesa Newbon is a freshman from Miami, Florida double majoring in International Affairs and Political Science. Here at Florida State University she has explored her passion for leadership by participating in the Service Leadership Seminar, Seminole Minority Leadership Institute, and the Freshman Leadership Institute. Leesa is dedication to community service and this is exemplified through her involvement in Dream and Black Student Union's community service committee. She aspires to someday start a non-profit organization with the goal of eliminating illiteracy. Leesa has found a home at Florida State and envisions a campus where individuals of all different identities can feel at home.
---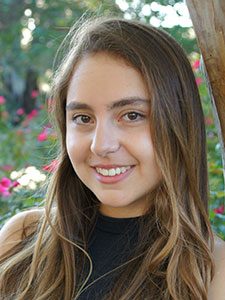 Ada Colli
Ada Colli is a freshman double majoring in Digital Media Production and Theater. Ada just concluded her time as a participant of The Center's Service Leadership Seminar and SGA's Freshmen Leadership Institute. She is in the University Honors Program, serves as production coordinator for Tell Your Story: Tallahassee, and produces other independent film projects. Ada's journey at Florida State University has just begun and she is excited to be a part of this important movement on campus. 
---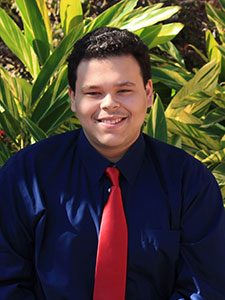 Giovani Castro
Giovani Castro is a sophomore from Miami, FL double majoring in Media/Communication Studies and Editing, Writing and Media. Giovani is currently a Resident Assistant and he is involved with WVFS Tallahassee, Florida State University's on campus radio station. Giovani's passion for community service extends prior to the start of his undergraduate career volunteering for his local church's middle school youth group. He aspires to continue to do community service through organizations at FSU. Giovani pictures a campus where everyone can embrace each other's differences and be able use our differences to make a difference in our community.
---
Nathan Molina – President, Student Government Association
Valerie Shallow – Vice President, Student Government Association
Ayele Gibson – Treasurer, Student Government Association
Erin Lusaka – Senate President, Student Government Association
Ben Elwood – Congress of Graduate Students Speaker, Student Government Association
Courtney Kantor – President, Panhellenic Council
Jennifer Pinto – Multicultural Greek Council
Clark Rahman – Inter-Fraternity Council
DeShawn Simpkins – President, National Panhellenic Council
Alfredo Cortes – Director, Hispanic Latino Student Union
Rashard Johnson – Director, Black Student Union
Erica Menendez – Director, Veterans Student Union
Samantha Jo Moncerate – Director, Asian American Student Union
Candace Tavares – Director, Pride Student Union
Kaylynn Toomey – Director, Women's Student Union